Guanajuato Mexico Guide
Guanajuato is a delightful Mexican city that makes for a fantastic tourist destination, as part of tour of central Mexico.
Guanajuato is the classical Mexican silver mining town, with brightly painted buildings, extravagant religious buildings and a turbulent history.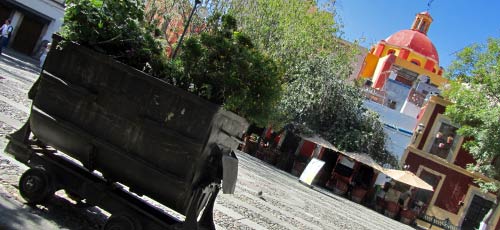 The city is a vibrant and charismatic destination, helped in part to the large university population and all visitors who spend time to discover the city will be swooned by its charm.
Let us at GuanajuatoMexicoCity.com show to you why you should visit this wonderful destination and include it as part of your tour of Mexico.
Why Guanajuato Mexico
Guanajuato is not just an architectural or historical relic bloated on its past achievements; it is a fun and lively city with a large student population, great nightlife and a progressive atmosphere.
With all of this going for Guanajuato it is a surprise that so few non-Mexican tourists visit or even know about the city.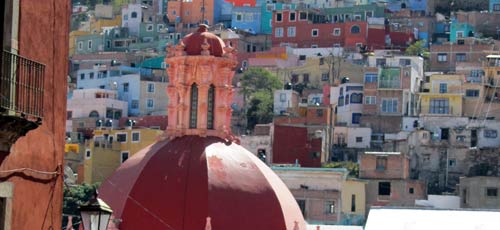 The colourful skyline of Guanajuato
Guanajuato is easily accessible from Mexico City, only 3 hours away by express bus and the entire region is a breath of fresh air from the polluted claustrophobic capital. The grays and drab colors of Mexico City are replaced with a multitude of bright colors while the clean air raises the spirits of an already vibrant city.
This Guanajuato guide will detail a variety of activities to entertain all visitors; from the eerie Museum of the Mummies through to the imposing Christ Rey statue high above Guanajuato.
For the historians there are countless museums detailing the history of Mexico or the independence movement while for art lovers Guanajuato was the birth place of Diego Rivera one of Mexico's most celebrated artist.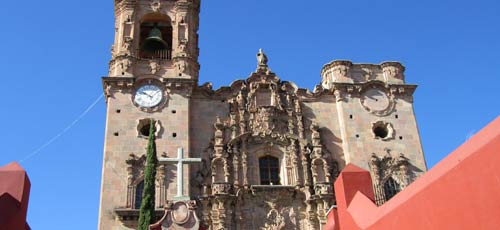 Let our Guanajuato guide detail the best even activities that are centered around the tree lined Jardin Union. Here Mariachi bands compete with student performers for customers from the open air restaurants patrons. Guanajuato is also very safe, with young families walking the historic centre well into the night. All said Guanajuato is a great tourist destination.

Average weather for Guanajuato, Mexico
Guanajuato is located in a region of high silver content and these silver veins funded the ornate churches located in the city.
The harsh and dangerous mining life sparked the initial stages of the Mexican independence and Guanajuato was were the independence movement achieved their first victory over the Spanish.
This initial victory is still deeply symbolic to the Mexicans and a statue of the local hero of that evening, El Pipila stands high above the city.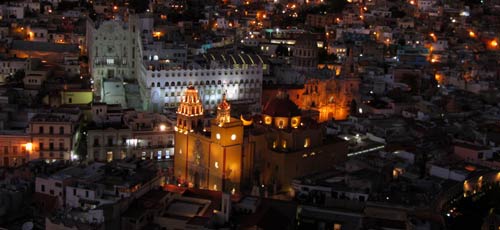 Guanajuato Basilica as viewed from the El Pipila viewpoint
The history of Guanajuato revolved around the wealth that was discovered below the city. The area is rich in silver veins and these help fund the extravagant religious buildings found throughout the city.
It was in Guanajuato that the first ideas of Mexican independence originated and the city was the location for the first victory against the Spanish. Guanajuato is loved and cherished by the Mexican population.
Guanajuato Mexico Tourist Guide Navigation